February 15th, 2014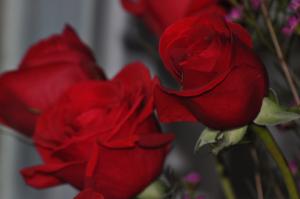 The color of my rose means -

Coral Rose conveys desire
Lavender Roses symbolize love at first sight and enhancement
Orange Roses indicate enthusiasm, desire and fascination
Pink (Deep) says Thank You
Pink (Light) Rose conveys admiration, gentleness, grace, gladness, joy and sweetness
Pink Rose carry the message of happiness, gracefulness and gentleness
Red Roses symbolize sincere Love, Respect, Courage & Passion
Red (Dark) Rose reveals unconscious beauty
Red (Single) means "I Love You"
Red & White Roses together signify unity
Single Rose in any color expresses simplicity and gratitude
White Roses express Purity/heavenly, secrecy, silence, innocence and charm
White (Bridal) Rose symbolizes a happy love
Yellow Roses indicate joy, gladness, friendship and "I Care"
Yellow Rose with Red Tip indicates friendship falling in Love
October 3rd, 2013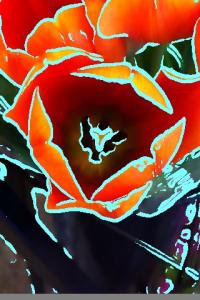 Flower Poem

Hello, I'm a gardener from way back and have learned that the best way is to just relax and have fun with your gardens. Enjoy.
Easy To Grow

© Constance Kettle
We carefully tuck them
All into their beds,
Then pinch, poke, and coax them,
Remove their spent heads.
We cross them, then toss them
Or force them to grow.
We lovingly boss them
And drench with cold flow!

We mass them and class them
And make them eat dirt,
And seldom do ask them,
"Does anything hurt?".
With relish we shear them
In sun's morning shaft;
No questions nor qualms,
Make them partners in graft!

We scrutinize field guides
To learn what it takes,
Dig up and divide then,
Or tie to the stakes?
We worry and wonder
Just what should we do
When red rose goes under,
Replace it with new?

We smell them and hold them
When bloom is complete
Then pridefully show them
Put rocks on their feet.
We train and contain them,
And cleverly name them
(as most clever names go),
"guaranteed hardy"
And "real easy to grow"!
October 3rd, 2013
Garden Poem
My Garden is a beautiful sanctuary to be in. I just wanted to convey it in a poem.

My Garden
© Marie Church
As I look out to my garden
I feel a sense of pride
It really is a lovely room
Except it is outside.

Where lovely things mix and match
And greenery fills the walls
The sound of trickling water
Coming from the gold fish pond.

I love the sight of stones and rocks
And driftwood and tree ferns to
The sounds of all my chimes
I know you would like it to.

With pride I walk around my garden
And savour each scent and smell
Colours of yellow, red and gold
Striped cushion on a bench.

The bird bath has its own domain
It's placed beside a wooden arch
Where all the birds come to bathe
And drink when they are parched.

Ladybirds can hide away
Sometimes they come out to see
What's happening around them
With caterpillars and the bees.

There's not much more that I can say
Except if you have your own
It won't take long to build it up
Seeds will bloom once they are sown.

October 3rd, 2013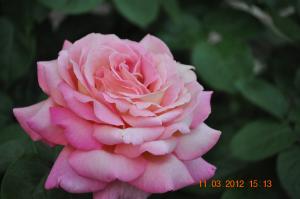 Few things are more beautiful than a rose in full bloom.
Rose

© Ishan Malik

Rambling down a cobbled pathway,
I stumbled upon a wild rose,
Deep garnet red,
Velveteen petals each curled to perfection,
Luminescent and innocently pretty,
A coy damsel oblivious of her beauty,
Fading away unadored and unsung,
Looking at me, she blushed
I stood love stung, adoring her,
Borrowed a steam bearing a bud
Planted her proudly in my garden,
Ever day, day after day,
I watched my rose break out of its chrysalis,
Groomed it with devout care,
Nurturing it with fertilizer,
Admiring it with every moment,
Watching it grown and come into full bloom,
Tall and elegant till it grew
And looked down on me!

October 3rd, 2013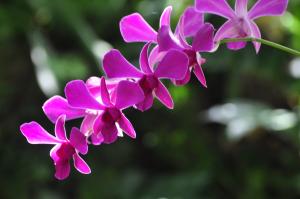 A Wild Orchid by Lanie Alexandria Costeas 3-18-92

We are all flowers in the garden of the world.
Some of us are daisys dainty and bright.
Some of us are poppys,with sweet contagious laughter.
If there was a flower for you,
Youd be a wild orchid,
So full of life,colors alive,
Sprinkled with scarlett and purple,
Explosions of colors racing through your petals.
I was walking in a garden,
Looking for a flower with a soul like yours,
A free spirit,so intense and vivid.
There were many flowers,
The tulips were always telling me to stand up straight
and not open up too much.
The violets were deep but when watered with love closed up.
The rose was too perfect in every aspect.
Then there was you so unique and wild.
A orchid with a soul different from them all
different to touch,to hold,to look at.
You took my wild colorful side,and let it live.
Set me free with your fire
I dream of finding you again,
discovering you again,
Theres far to many daisys in life.